:::
Shopping Fair for the Dragon Boat Festival; Passing Rate for Market Scale Inspection Reached 99.9%
Date:2020/08/03
Hits:2481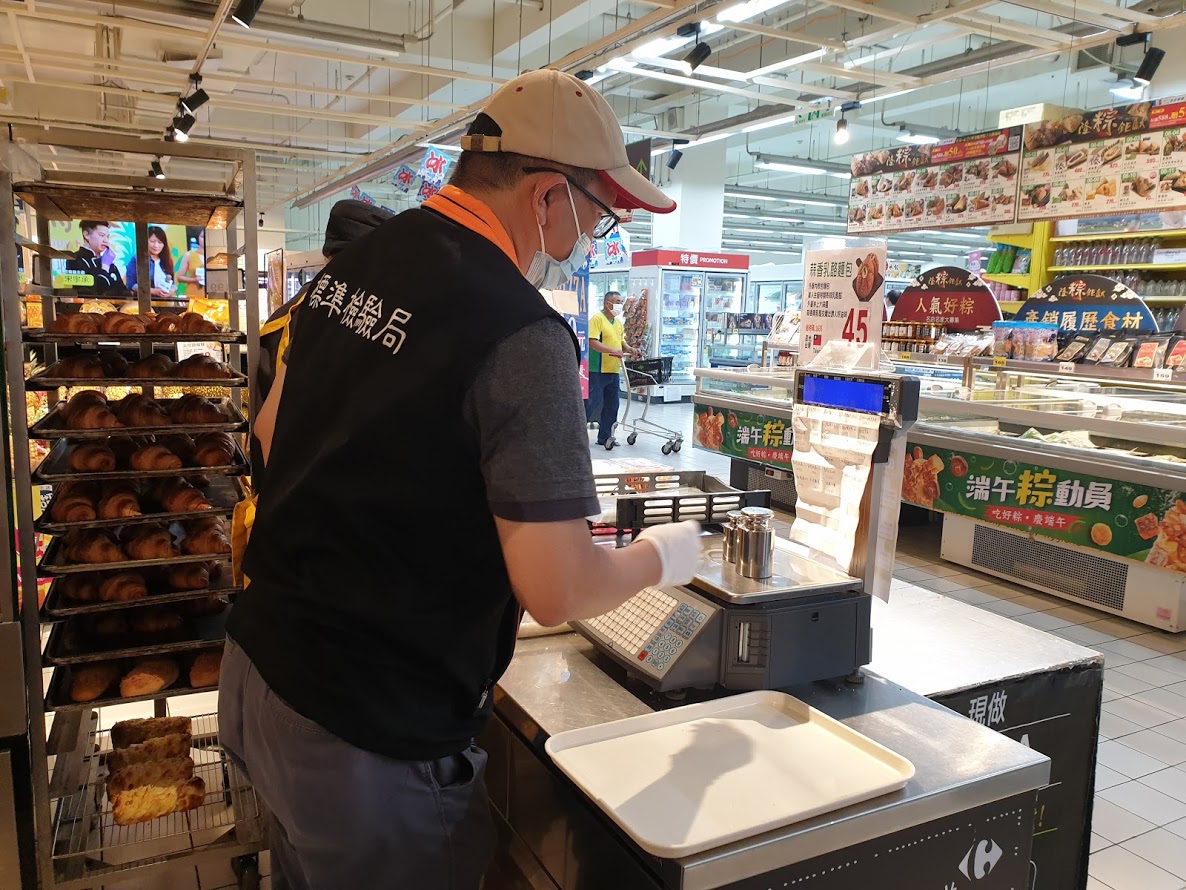 With the upcoming long vacation for the Dragon Boat Festival and the merry vacation atmosphere led by the aroma of rice dumplings, consumers increased their visits to markets or hypermarkets for shopping. To ensure the weighing accuracy of the scales used for transactions, the Bureau of Standards, Metrology, and Inspection (BSMI), has completed its market scale inspection project before the Dragon Boat Festival. The passing rate for the inspection reached 99%.Therefore, consumers may shop at ease for the Dragon Boat Festival.
The project inspection sampled the scales used in 263 different fresh supermarkets, traditional markets, large-scale hypermarkets, and supermarkets nationwide.The total number of 7,983 scales were checked, with 7,979 scales passed and 4 scales failed (1 of them made consumers suffer losses; 3 of them made consumers gain advantages from merchant). "Suspended" labels have been attached to the scales that failed the inspection to ensure such scales would not be used again, and in turn, safeguard the interests of both purchasers and sellers.
According to the statement Dr. Lien, Chin-Chang, Director General of the BSMI, BSMI will continue to carry out the scale inspection all over the country to ensure the accuracy of scale measurement. Furthermore, consumers are advised to report to BSMI and its subordinated branches when discovering the scales used for the transactions have no verification certificate with "(Picture as attachment file)" marking attached or where there are suspicious cases regarding insufficient weights. Please call 02-23434567 (representative number). BSMI officials will be dispatched to ensure fair trade and consumer rights.
BSMI Spokesperson: Deputy Director-General Chen,Ling-Hui
Tel. (O):02-23431709
Email:lh.chen@bsmi.gov.tw
Handling Unit:Deputy Director of 7th Division Chern,Horng-Lin
Tel. (O):02-23434585 Tel.(M):0953-100952
Email:hl.chen@bsmi.gov.tw
Press Contact:Lin,Jing-Yen
Tel. (O):02-23431759 Tel.(M):0976-425601
Email:chingyen.lin@bsmi.gov.tw