Rest Assured in Celebrating Moon Festival, 99.9% of Scales in the Market Passed Inspection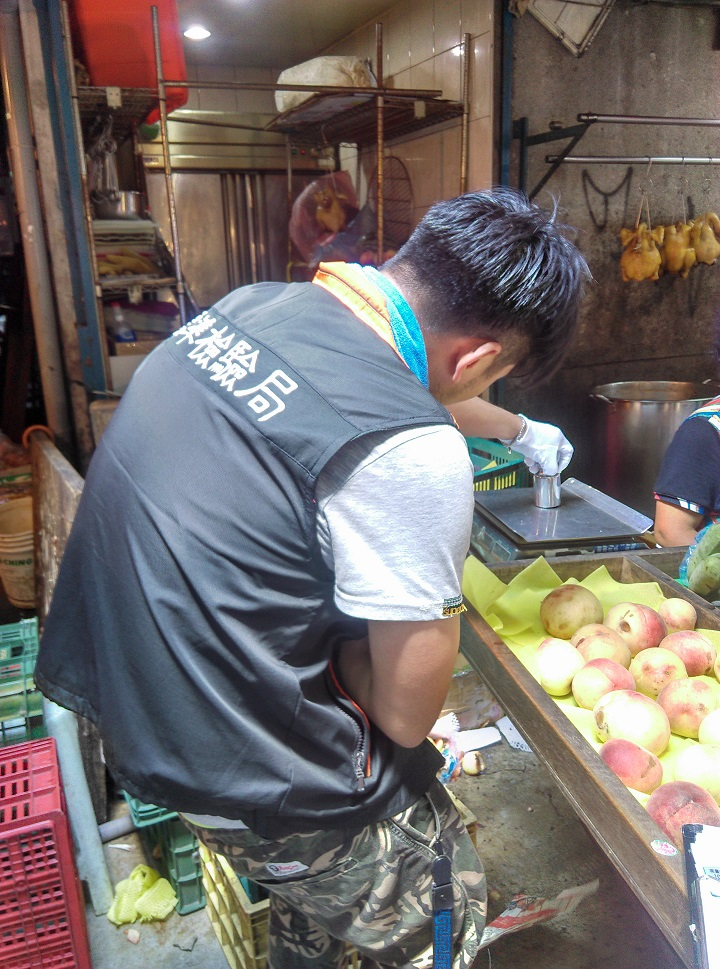 As the moon festival draws near, markets across the country have seen an increase in shopping and purchases, which adds a rich atmosphere of family gathering for the holiday. To ensure the weighing accuracy of the scales during transactions with the consumers, the Bureau of Standards, Metrology, and Inspection (BSMI) has completed the moon festival market scale inspection, with the results indicating a 99.9% qualified rate. Consumers can be rest assured in celebrating the moon festival.

Aiming at traditional markets, supermarkets, and hypermarket, the BSMI visited 258 locations, inspecting a total of 6,933 scales. Of which, 6,931 scales were qualified, with only 2 disqualified. Both disqualified scales failed to stay within the inspection tolerance (1 had taken advantage of consumers and 1 in favor of consumers). "Do Not Use" labels have been placed on the disqualified scales and follow-up checks will be conducted. If a merchant is discovered to be continuously using a disqualified scale, a fine of between NT$15,000 and NT$75,000 will be imposed in accordance with the "Weights and Measures Act."

The BSMI Director-General Lien, Chin-Chang, indicated that in order to ensure the accuracy of each transaction, the bureau will continue to implement scale inspections in various markets across the country. In addition, Director-General Lien advises that when consumers are shopping in a market, if situations such as a scale not labeled with a "
" qualified mark takes place or suspecting a scale with inadequate weighing, it is recommended to file a report to BSMI or any affiliated branch offices. The phone number is: +886-2-23434567 (representative number). BSMI officials will be dispatched to ensure fair trade and consumer rights.

Bureau of Standards, Metrology and Inspection, M.O.E.A Spokesperson
Deputy Director-General: Wang, Cong-Lin
Office Tel.: 02-23431711 Mobile No.: 0963132388
Email Address: cl.wang@bsmi.gov.tw

Handling Unit: Second Section, Seventh Division
Section Chief: Su, Bo-Chang
Office Tel.: 02-23434606 Mobile No.: 0910-036255
Email Address: bc.su@bsmi.gov.tw

News Release Contact Person: Lin, Ching-Yen
Office Tel.: 02-23431759 Mobile No.: 0976425601
Email Address: chingyen.lin@bsmi.gov.tw
編修日期:2020/02/20
上稿單位:第七組第二科